Curated by Cassandra is a weekly drop of fashion and lifestyle goods that have my seal of approval. I wanted to create a section of items that have considered ethics and the environment with the goal of shopping with the earth in mind. I have racked my brain and scoured the globe to find immersive, thoughtful and ethical items that we have sourced from all over the world. 
This week's roundup features items curated by my friend, and CD contributor, Alexandra Polk. Since Alex is an expert in Black culture and beauty, I was really excited to have her share some of her favorite items with our community and beyond. I deeply value championing my community and spreading awareness about the intersectional relationship between sustainability and race. I am very excited and honored to continue to find ways to share the mic and elevate marginalized communities, as well as women who I am consistently collaborating alongside. You can count on all of my favorite people to be tapped for their picks in coming editions. This week is Black, sustainable, & beautiful. 
Curated By Cassandra: Black Sustainable Brands to Support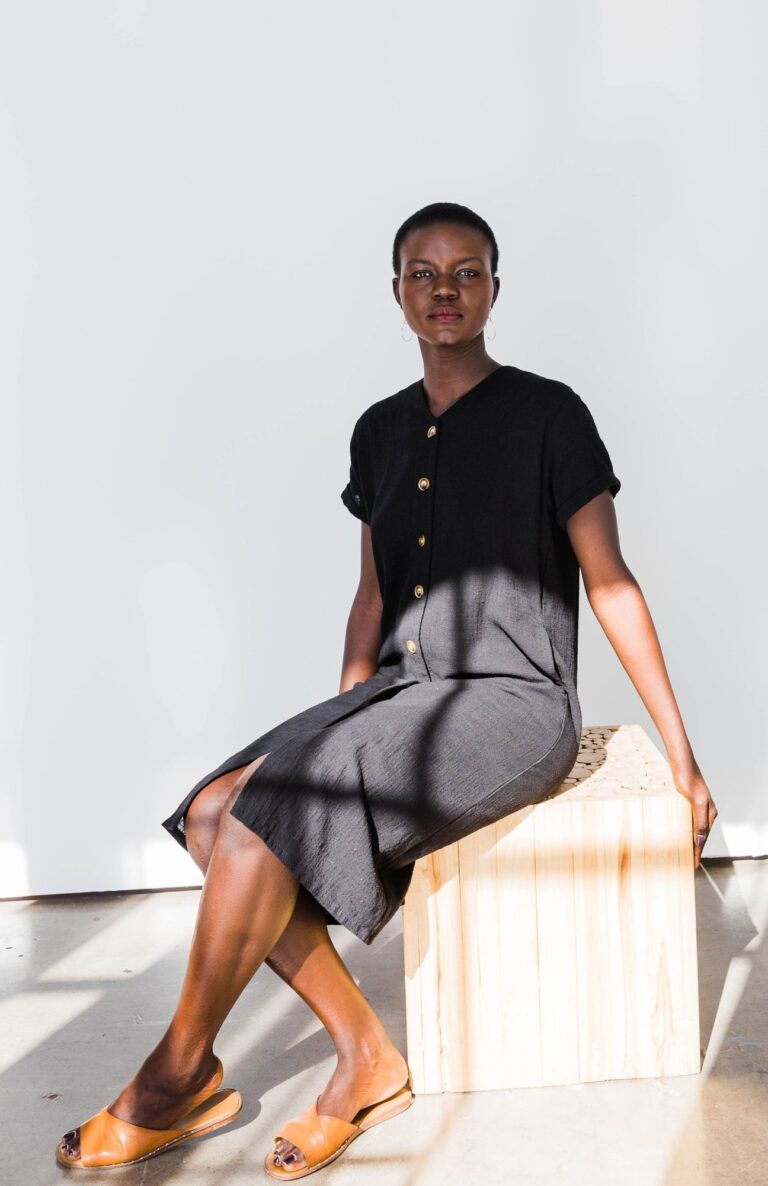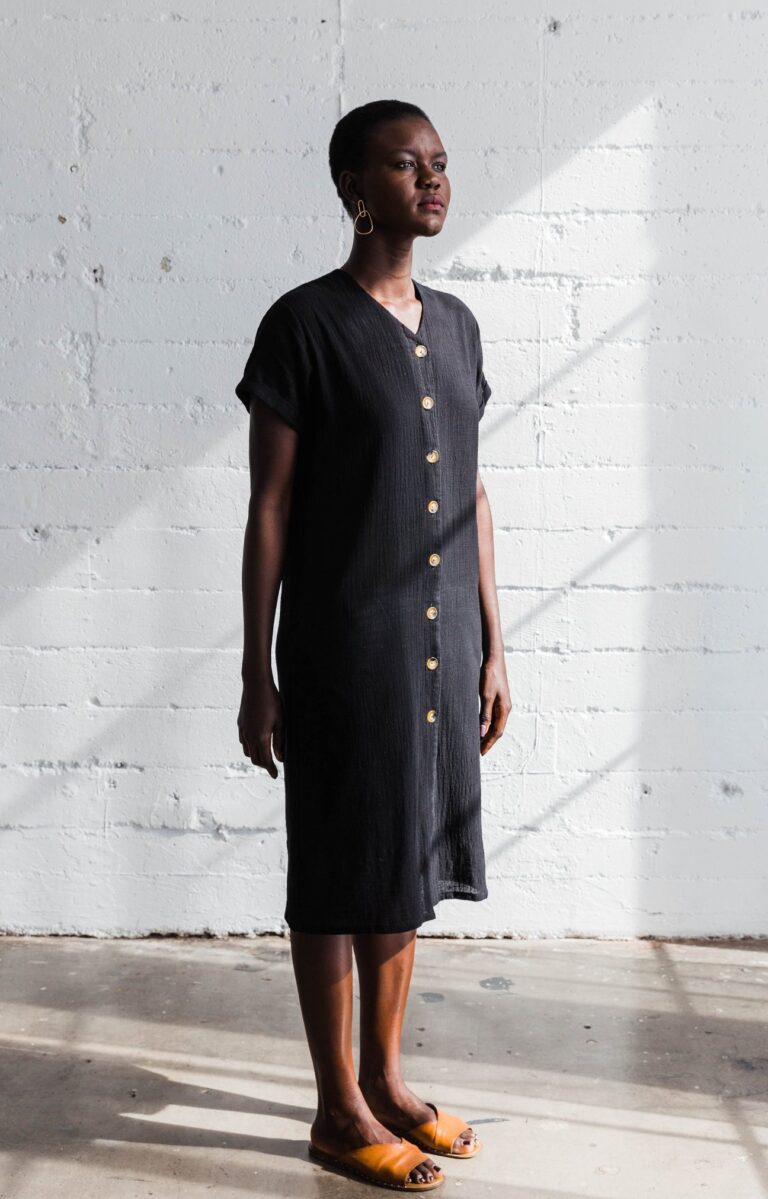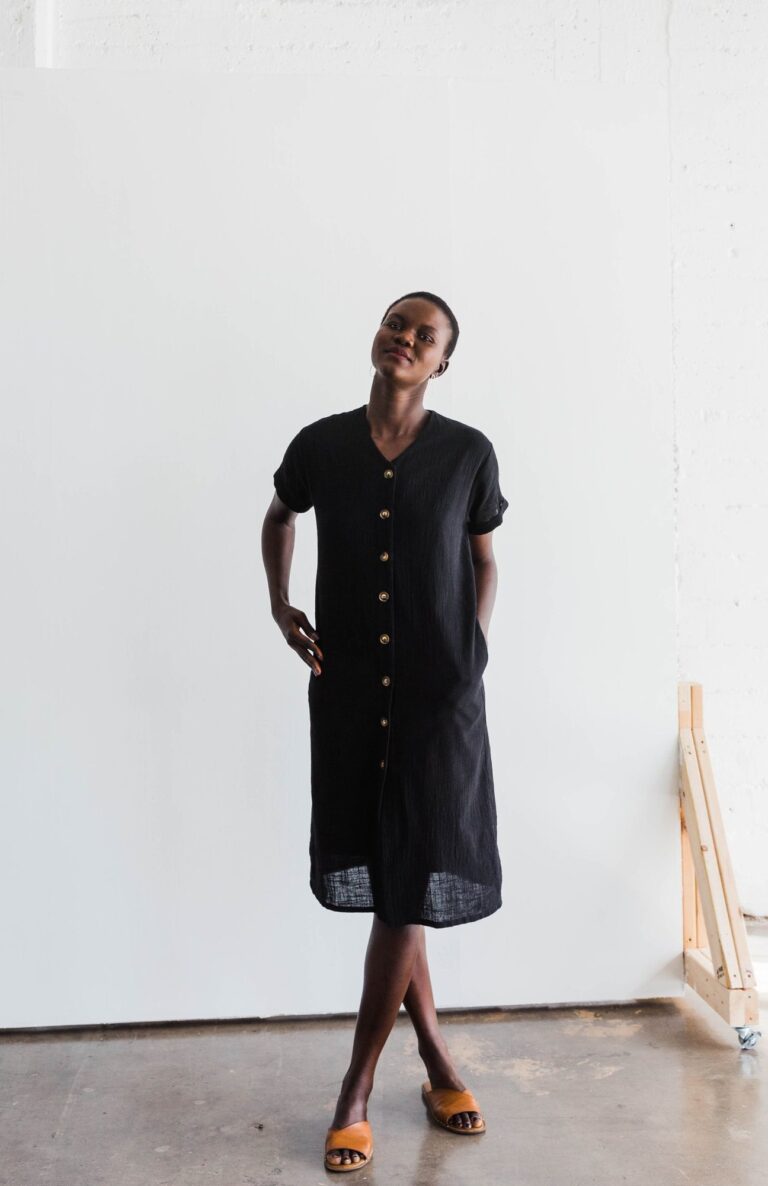 Coincidentally this Joy Button Front Dress from Gracemade brings me joy. Unlike others, this brand intertwines their eco-fashion with their faith. They use locally sourced fabrics and manufacture in small batches to combat fast fashion. Jasmine Rennie founded Gracemade in 2016 and makes it a mission to reinvent the idea of modest fashion. Gracemade is a brand that hopes to, "…empower women to celebrate their self-worth and embrace the beauty within."
The classic hoop earring, but make it environmentally friendly. Support Jamaican woman, Ashley Alexis McFarlane, and the world with her, "ethically handmade," and, "conflict free fine metals." Omi Woods' sources their solid gold jewelry from African gold that was retrieved by the hands of fairly paid artisanal miners. Mining is by no means a plus for the environment. But this brand makes it a point to keep track of their metals from the mine all the way to your hands.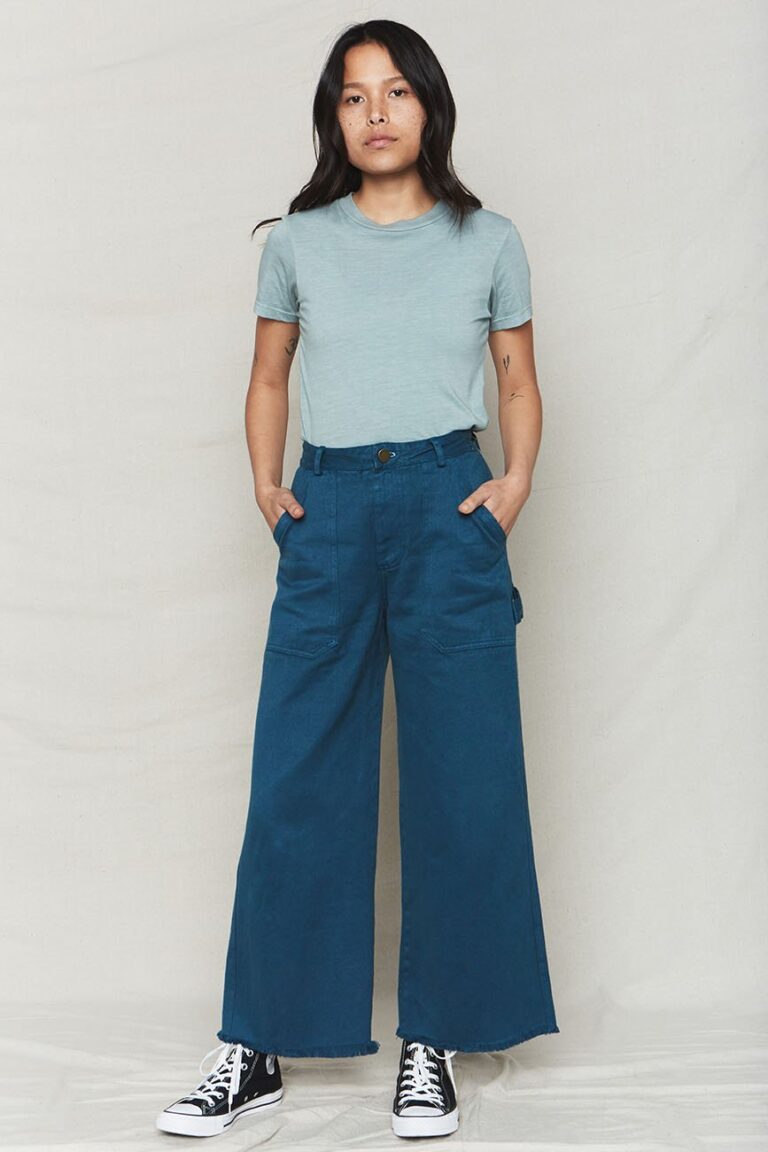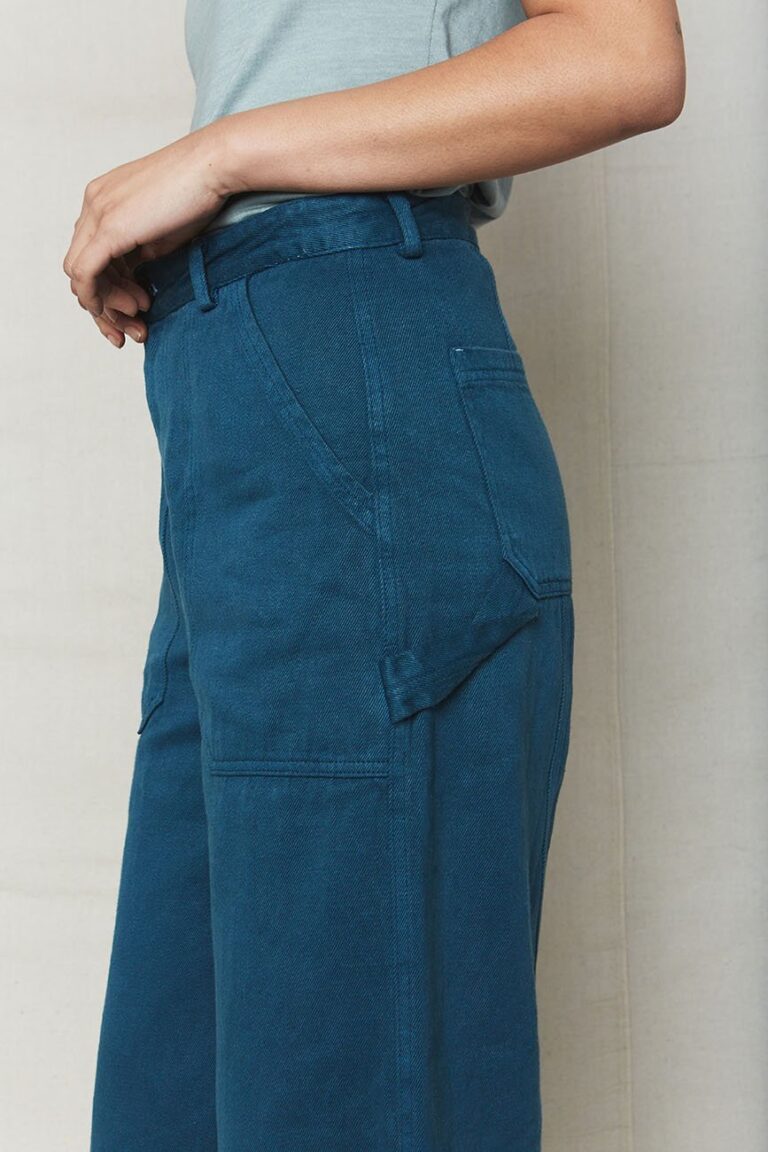 Dechel Mckillian went from celebrity stylist to the owner of the booming eco-conscious Black owned fashion business, Galleria.la. Their website features hundreds of carefully selected brands that exercise their mission of, "fashion with integrity." In fact, these utility pants are 60% hemp and 40% organic cotton. One of my summer must-haves!
Do I own these boots? No. Would I die for them? Yes. Brother Vellies was founded in 2013 by New York based fashion industry expert, Aurora James. This brand was built on preserving traditional African design practices, prioritizing sustainability, and not conforming to the, "…traditional commercial consumption cycle." Quality and craftsmanship ooze out of their products and makes each item 100% worth the price.
SHA – RECE transcends the average fashion brand. Artist, designer, and Seattle-based founder, Sharece Phillips, infuses spirituality and poeticism into every single one of her made-to-order jewelry pieces.  These ethically produced sterling silver earrings are accented with Kyanite, Rainbow Moonstone, and Clear Quartz. "Each piece created by two/black hands/With the purpose to/empower & inspire" – Sharece Phillips
Alexandra Polk is a Brooklyn based creative who specializes in black culture, personal essays, poetry, and graphic design. She recently graduated from the University of Washington and received a bachelor's degree in her two passions: Creative Writing and Journalism. Alexandra is always looking for new ways to captivate audiences with her unique  perspective, and she takes pride in contributing to the future of writing and visual arts.