With nine years of styling experience, Cassandra can help you align your wardrobe with your values. She mixes her refined aesthetic and curatorial eye with her international network of sustainable, fair trade, and ethically made products to find the right pieces for any occasion.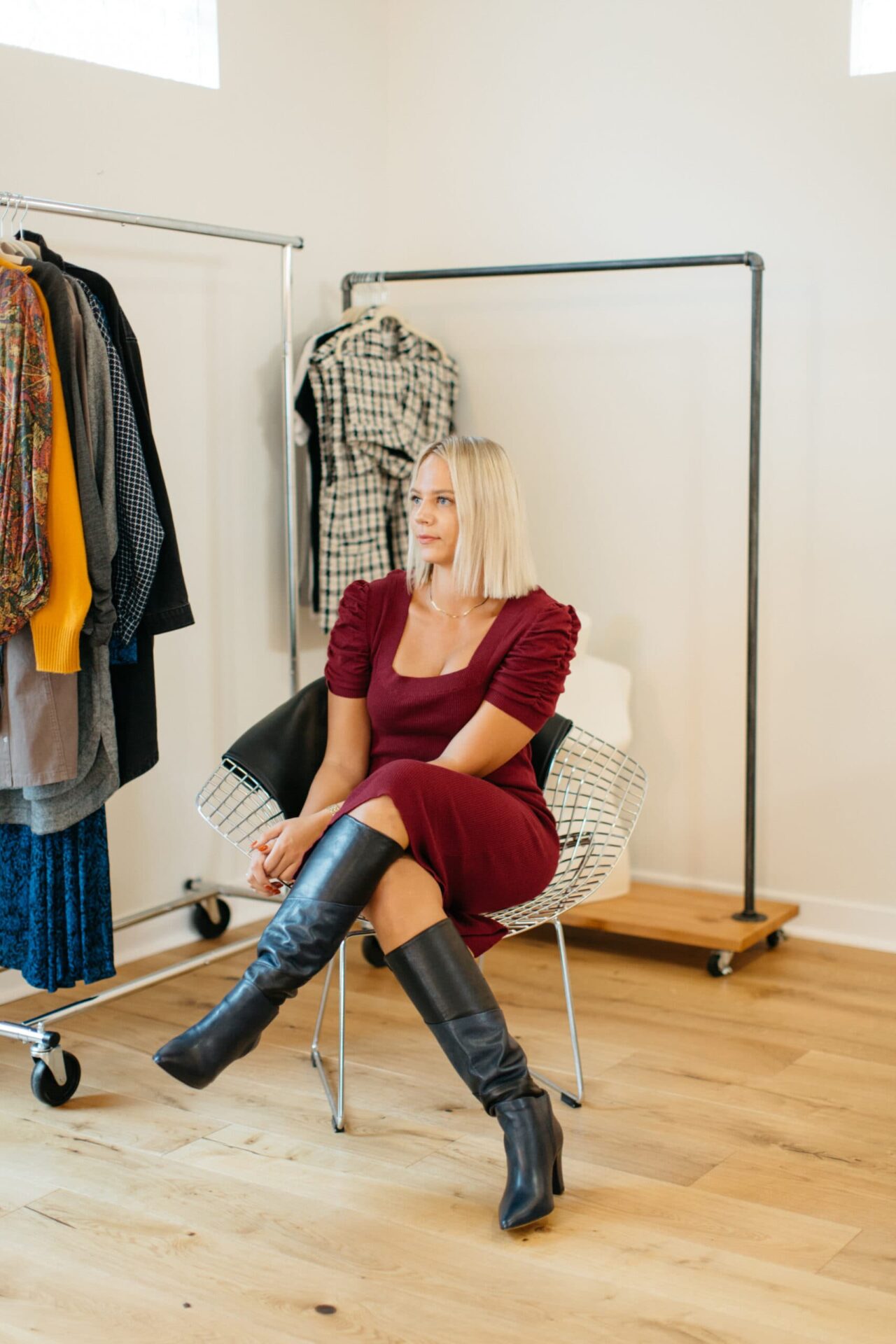 Be it event specific, fully-styled outfits, staple overhauls or a targeted item search, eStyling is a service that can do it all. Every piece is carefully chosen to exemplify your style beliefs while also making you look and feel your best. Cassandra's elevated and personalized eStyling is structured to integrate what matters most to you into what you wear, and alleviate the time it takes to find brands that fit your lifestyle.
Shopping your closet is one of the most sustainable ways to reinvent your wardrobe. For those who request fully curated looks by Cassandra, she will work with you to utilize your closet treasures as much as possible alongside pieces from her tailored network of independent boutiques and small brands.

eStyling is different from the traditional styling model for many reasons. One of the many benefits is this service is entirely virtual, it's an experience you can have from the comfort of your home.