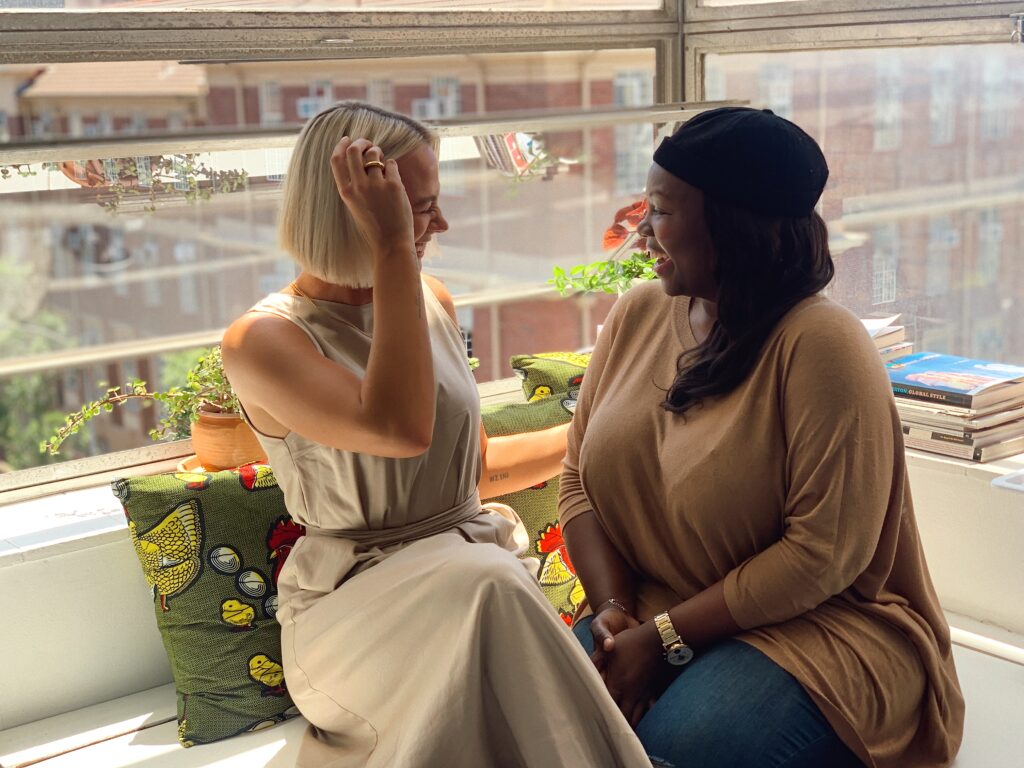 For Tamburai Chirume of One Of Each: Sustainable Ethos Are What Creates Lasting Change
Tamburai Chirume, founder of One Of Each, shows us that sustainability is so much more than an agenda of initiatives. Through her new training program, Colors of a Kind, Learn Make Sew, Chirume activates the change she wants to see for a more equitable society. A year after first meeting, Cassandra got a chance to catch up with Tamburai and discuss the origins of her business and a future beyond 2020.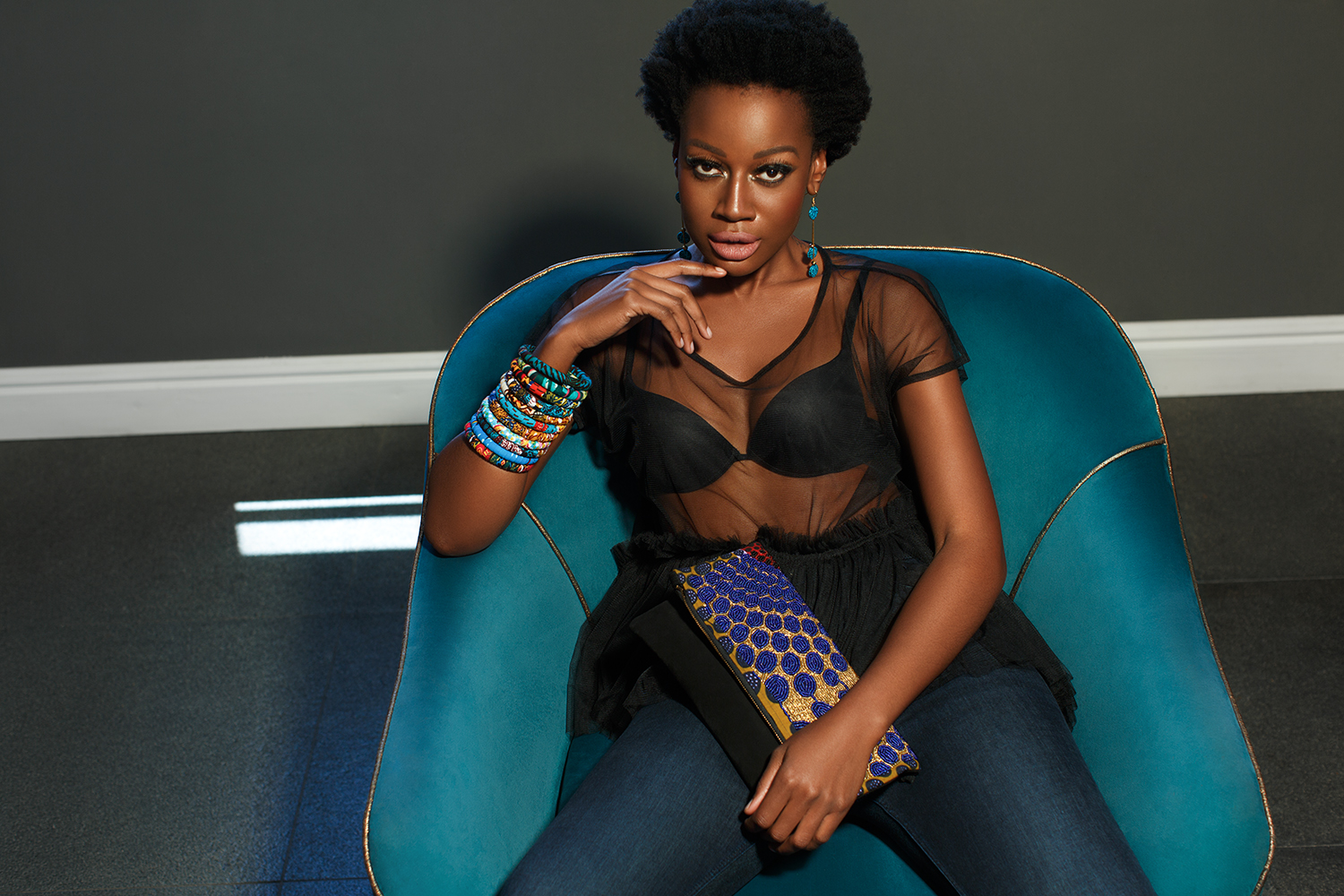 You and your brand have such an amazing story and I'm so excited to reconnect and spotlight your work, so this interview is really just meant to be a love letter about your brand. What's the inside story behind One Of Each?
We started the brand in 2014 and during that time I was working in the corporate environment in banking. My mom has always been a designer, creating and making things. Living in a country like South Africa where there are so many inequalities in terms of the creative industry, sometimes the diversity is really lacking. While I was working in the bank I realized I wouldn't be making any changes sitting in a huge corporation.
I spoke with my mom; what if we started a brand—a brand that operates professionally, that is black owned, that is woman owned. In Cape Town specifically, it's not common to find Black owned brands that are building on a global scale. We started with very little money, about $200 of leather cuts, we didn't go to the store and buy loads of leather. My mom had fabrics from many years ago.
We're originally from Zimbabwe and moved here when I was five years old, so through that she had received fabric as gifts. It was possible to use old cuts of leather with this fabric. Three years later I was still at the bank and I said to my boss "I want to go out there and create jobs." He looked at me like "I know what you're capable of but do you really want to go out there and do that". It's really been an interesting journey.
We grew really quickly. At every point of the journey we are seeing different lives connecting with the brand. As immigrants you come here and don't have anything to hold onto so you have to make sure that whatever you're doing works and is working for others.
Can you tell me about the production landscape in Cape Town and South Africa? Where are we now and where are we headed?
The production landscape in Cape Town has been an industry that creates a lot of jobs for a lot of people. Right now we have an issue where most of the people working in the factories are getting towards retirement. There hasn't been the ability for the production comanines to pass on this skill. The skill level is immaculate, but young people are going towards buying and not understanding the production.
The main challenge is this growing population of young people whom the industry has never presented itself as attractive enough to work in. Wages for a seamstresses are not usually good. As a smaller brand we are trying to change that landscape; we can provide jobs for people but decent jobs, decent income, healthcare etc. 
The realization that the industry is suffering due to this is there. Even within our government the textiles and manufacturing industries are being prioritized in its long-term agenda. 
Sustainability has always been a part of your brand and ethos. How would you define sustainability for your brand?
Sustainability means different things to different people in terms of what matters to them. As a true and authentic African people, sustainability has been the way of life that we've known. If you go to a rural village in Zimbabwe or South Africa, what we call modern world sustainability is a normal life. 
We didn't have huge capital to start our business, so we use what we have. My mother was always excellent about using waste product to create beautiful things. We have always taken sustainability as a part of who we are. Over time as we've understood this concept as this is how we do this. As far as sustainability being a part of mainstream culture, we did not ever think of this.
Creating livelihood for young women is our goal.
Growing up in America it's easy to become involved in "sustainability". Through my traveling I've learned about foundational ethos of sustainable communities.
The interesting thing about that is that most of the people who've identified that we are "sustainable" have been international partners and not the local companies. I think this is interesting because a lot of the research done outside of the African market have led partners to us that see us as "sustainable" when this is really just our ethos.
How do you feel about sustainable brands that are discussing inclusivity and a more intersectional approach to sustainability? Do you see that American market driving that forward in a more productive way?
A lot of work still needs to be done, overall, not just in the U.S. In South Africa, on the African continent, if you had to go into the head office of a high street brand that's here in Cape Town, you would probably only find two Black people, maybe one that is female, in their top management. When we now see that brands want to use events that have occurred in society to diversify their image, this is hard for us as people of color. It is possible brands just want to use this for their diversity clout. I think it is possible for these brands to use people of color, or of any other diversity, that those people be included in the conversation.
For instance, most of the decisions that are made for rural women in organizations like the United Nations etc., a rural woman would never have had an opportunity to tell [them] what she wants. 
What people want from diversity is to have equal opportunities. If I contextualize this for Cape Town, very different from Johannesburg, there are probably very few people like me in the industry. That is why One of Each has been able to get the amount of notice it has, which I don't think is right. If opportunities are created for people, they will shine. Our creative industry has a lot of gate-keeping and is very particular when it comes to color.
People of color want the same financial freedom as white people. I say this as clear and honestly as I can.
What is next for One Of Each? What are you looking forward to, and are excited about for the next year?
The training program has been very instrumental for our journey. My mom has been heading it up. Passing on the skill has been very beautiful.
We want to start a fashion school, an African Academy of Fashion, that not only teaches technical skills but also teaches "the way". When I say "the way" I'll leave that up to you as someone who unerstands the sustainable world to unpack that. It's not just about fashion and beautiful things, there's a meaning to being successful with your creativity.
That is where we'd like our support and call to action and that is what we are working towards.
What do you want people to take away from your story?
Growing up in a country that's not your own can be instrumental in your life. I don't think I'd be where I am today if I didn't have that upbringing of being born in a different country, moved to this country, had to find my identity to decide who I want to be but still understand my culture. I am rooted in Zimbabwe and South Africa. It is instrumental to have that experience, although it is extremely challenging. I would not have been able to start this business, or have empathy for other people and want to help if I had a more linear life experience.