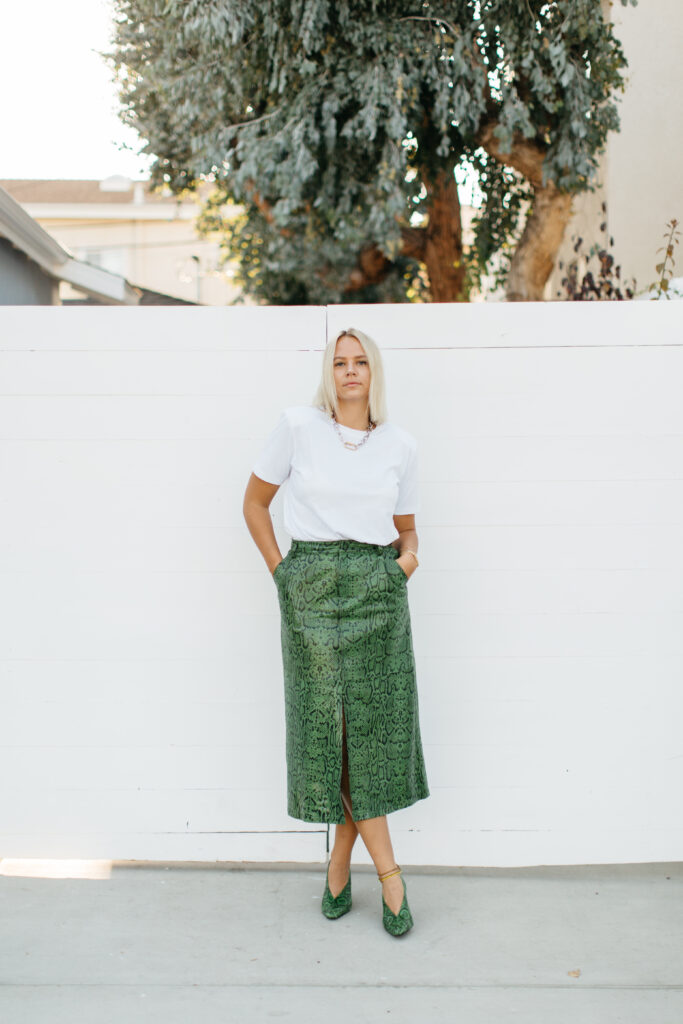 eStyling®: A How-To Guide

A Service by Cassandra to help align your Wardrobe Choices with your Values
We're excited to announce the launch of eStyling®, Cassandra's new, totally virtual sustainable styling experience. Here, we'll break down how to begin your sustainable wardrobe journey in 5 simple steps.
eStyling® is a brand new virtual styling service offered here at CassandraDittmer.com/styling. It is designed to offer a more affordable sustainable styling experience that takes place completely online. Over the years Cassandra has encountered gaps in her traditional, in-person styling service when it came to sustainability.
Our eStyling® mission is to provide a service that can be more broadly accessible across a wider range of customers that will allow for a more personal, value centered experience for clients. In doing so, we've redirected the more exclusive aspects of Cassandra's celebrity styling service to a completely virtual styling session at a more affordable price.
HOW TO GET STARTED IN 5 STEPS
Here, we've broken down the eStyling process into 5 simple steps.
2. Once payment has been completed, you will receive our eStyling® questionnaire so that we can assess your personalized fashion needs and questions.
3. Cassandra and her team will then curate your shoppable Curated Digital Boutique and any other needs particular to your chosen service based on your answers to the questionnaire.
4. Within 1 week you'll receive your Curated Digital Boutique and you'll be ready to shop great sustainable brands.
5. Just like an in-person styling session we keep the communication open. Respond to us with your questions and concerns and we will assist with any questions or issues.
A 1-ON-1 VIRTUAL STYLING EXPERIENCE
This service is designed to give Cassandra 1 on 1 time with each client, focusing on their personal styling needs, giving clients the opportunity to support exclusively sustainable brands. Through readers' expressed an increased interest in sustainable styling we've been able to bring eStyling® to life. We are very excited to finally offer a service that's accessible to more people and can't wait to meet you all!
Head over to
CassandraDittmer.com/styling
to get started!